Despite having no money for new clothes, it was good to look at all the shiny pretty things that I could have if I had a job.
Although it was kind of torturous to look at all the decadently tempting shoes, it has given me yet another incentive to get a job.
Also now have a decent amount of caffeine in my system after consuming a large mocha in Costa…lots of energy, but what should I do with it?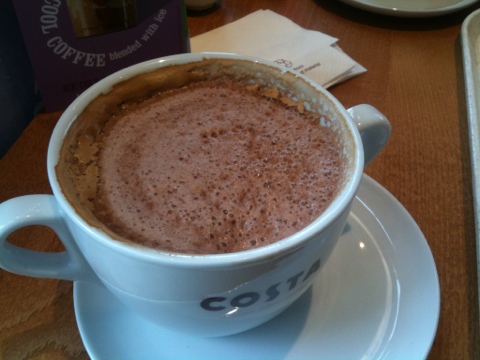 P.S Any coffee that costs less than £3 and needs two handles on the mug is definitely okay with me!